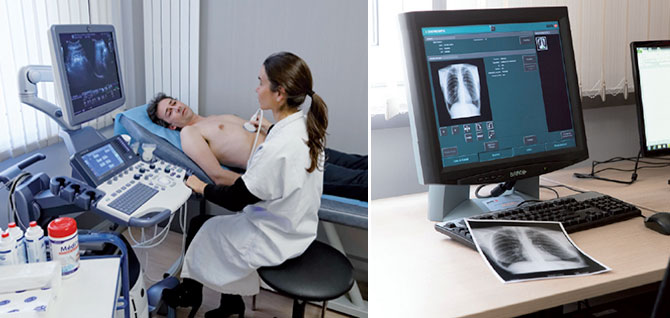 MAPPING YOUR HEALTH
With digital radiology and rigorous selection of the materials used in order to limit toxic waste, CIEM is also committed to maintaining an ecological approach in its daily activity of individual health monitoring.
The ultrasound and X-ray tests are carried out on-site by an experienced medical team with optimal turnaround times. The tests are digitized and transmitted directly to the doctors during their interviews with the patient concerned.
The mammograms are produced by a medical imaging department located less than 500 metres from the CIEM. This department has specific equipment with direct digital reading to ensure increased speed and reliability.